Fulfill Customer Objectives
Fulfilling customer objectives and increasing throughput is our prime goal.

State of the art Technology
TECHNOWINGS focuses state of the art technologies for project development We ensure adherence to the latest project execution methodologies that guarantee a seamless information flow between various teams.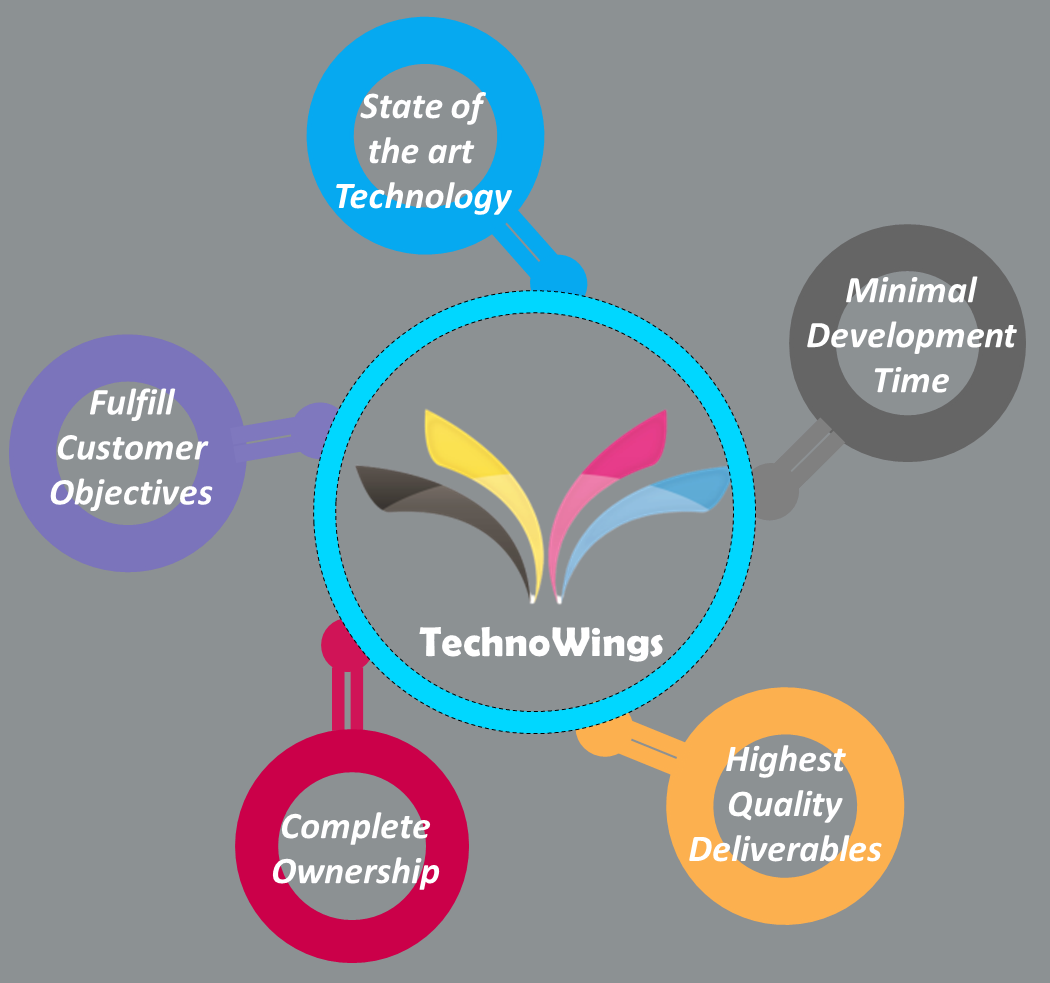 Minimal Development Time
Our skilled developers and designers have the proficiency to build mobile applications & websites in minimal time, ensuring complete testing of applications.

Highest Quality Deliverables
Focus is not towards "fit for purpose" products but to provide better quality artifacts which can be reused across projects. Developers @ TechnoWings focus on delivering clean maintainable code. Design specs are provided as per state of the art design patterns frameworks.

Complete Ownership
Capable of making make a prototype design for a product very rapidly based on client requirement with having accountability for our own action.